HORTICULTURAL LIGHTING SOLUTIONS
Bright Solutions to Assist Mother Nature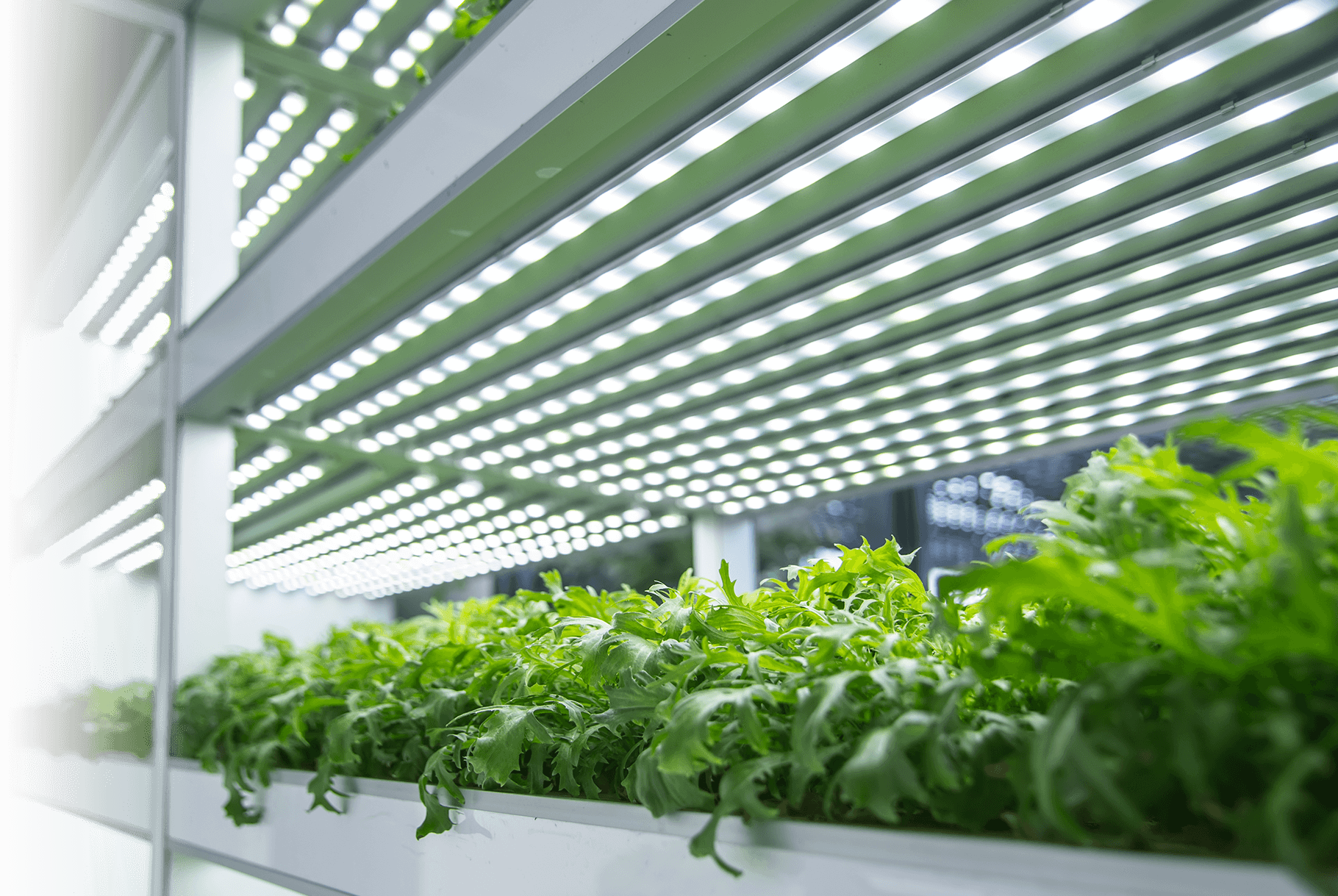 Horticultural Grow Solutions
Genoptic brings its cutting-edge smart technology, which lowers electricity consumption and maximizes plant growth, to the Indoor Grow Industry.
Genoptic is proud to introduce the first of its kind, Artificial Intelligent (AI) LED grow lighting solution, based on its IC Smart Power Chip technology, to the indoor horticulture farming industry.
Genoptic's, in collaboration with leading Universities, research has demonstrated that conventional constant illumination is neither efficient nor optimal for optimizing photosynthesis. A spectrum of illumination using different pigments and light intensity is ideal to maximize plant growth. Genoptic has patented technology to deliver a customized illumination methodology that includes wavelength, lumen level, geometry, and duration, cultivated to each specific plant type.
Genoptic's artificial intelligent and responsive system uses sensors to detect the light that is reflected by the plant, and alters, through an auto-programmable illumination recipe. Light emission is controlled based on real-time feedback parameters. The result is superior growing performance, tailored to the plant species, lowered energy costs, and maximize photosynthesis.
List of Indoor Lighting Applications
Indoor Horticulture

Hybrid Greenhouses

Vertical Farming
Genoptic Intelligent
Grow Lights
Genoptic's technology offers an advanced smart IC power chip designed to miniaturize and optimize power distribution and efficiency. With improved efficiency Genoptic solutions will lead the industry in reducing overall power consumption while increasing the product's useful life.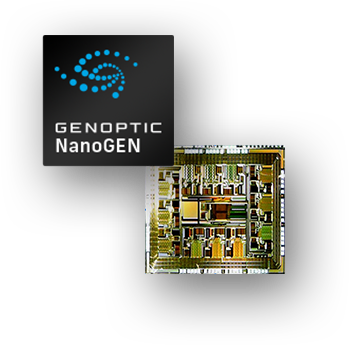 miniaturize and optimize
power distribution